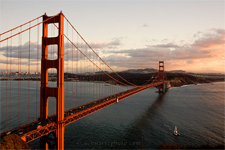 The Law Offices of Amitai Schwartz strives to provide high quality legal representation at affordable cost. Because we are a small firm, we provide individual attention to our clients' needs and concerns. We are easily accessible and responsive.
We handle a broad range of complex litigation with a primary emphasis on both civil and criminal appeals. We also handle non-appellate civil rights and public interest cases as well as a broad variety of administrative matters. Frequently we represent other attorneys in connection with court awarded legal fees as well as disputes with other attorneys. We are frequently involved in health care matters, university and college issues, and criminal defense and habeas corpus cases. Our clients' typical, but not exclusive, opponents are government institutions or agencies.
We are located between Berkeley and Oakland near the Bay Bridge, fifteen minutes from downtown San Francisco and twenty minutes from Oakland Airport.